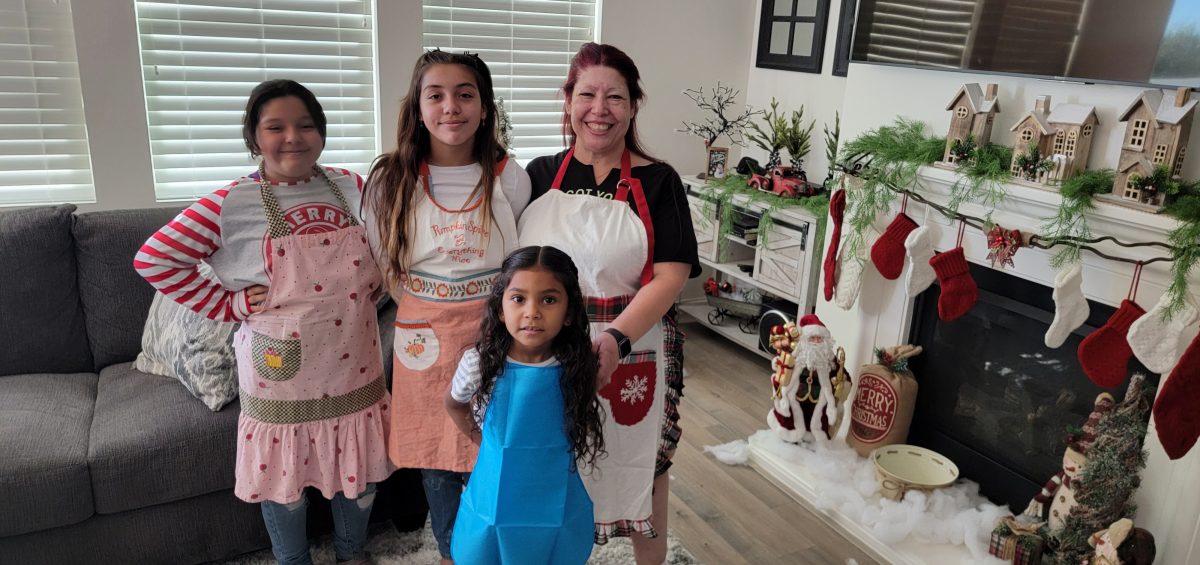 Xmas No Stinky Parents 2021!
"It Finally Happened!"
The long awaited "No Stinky Parents" Christmas celebration happened this last weekend!  And what a time we had.
We started our day picking up three of our lovely Granddaughters early in the morning, and whisking them from the clutches of their stinky parents… savings them from a day of chores and homework and stuff….  and immediately filled their bellies for the long ride back to our home.  (There's nothing worse than a "hangry" grandchild).
When we arrived, within minutes I, (Big Mike) had instigated an indoor snowball fight.  Hilarity ensued.
Then it got real….. When we did the "No Stinky Parents" Halloween get together, I created a scavenger hunt for the girls.  They loved it, and asked me to step it up a little and do it again for Christmas.  They asked for an escape room. – Well, you know me.  Always happy to oblige.
So we began my Christmas version of the Escape Room Scavenger Hunt, and the three girls really brought their A game.  I coached them a little as some of the concepts got tough, but they solved this pretty tough game all on their own.
The hardest part of this type of activity is to promote teamwork, as they all want to be the "winner".  Here is the video, that kind of went sideways – but still easy enough to watch.
And if that wasn't enough mayhem for one day….    the festivities continued….
Anna then brought out a ton of sprinkles, gumdrops, icing, glitter and the like, and the girls decked out three identical gingerbread houses!
Here's a few pictures of that activity.
As you can see it was a lot of fun for them… And they got to take the houses home to their parents at the end of the day.
After a quick movie and nap, we all convened in the kitchen for a special No Stinky Lunch.
We bought a Panini Press, and laid out a bunch of stuff the kids could put together in their sandwich; a bunch of meats and cheeses, chips, sausages, and even some cool stuff you could add in – cranberry sauce or potato chips…   Anyway the kids made their own cool sandwiches and we grubbed!
Well, at this point it was starting to get dark, so we took them for a special treat on the way home.
There's a street fairly close to us that goes all out for Christmas.  The whole community decorates their houses – way over the top…. and then they add some tech.  they've got their own radio station and all the houses dance to the music.  It is truly a sight to see.  I've included a video posted on You Tube from someone so you can see what I've talking about.
All in all we had a wonderful time with the Grandkids… Hopefully it's a memory they will keep a long long time.
Share your No Stinky Parents Holiday events!