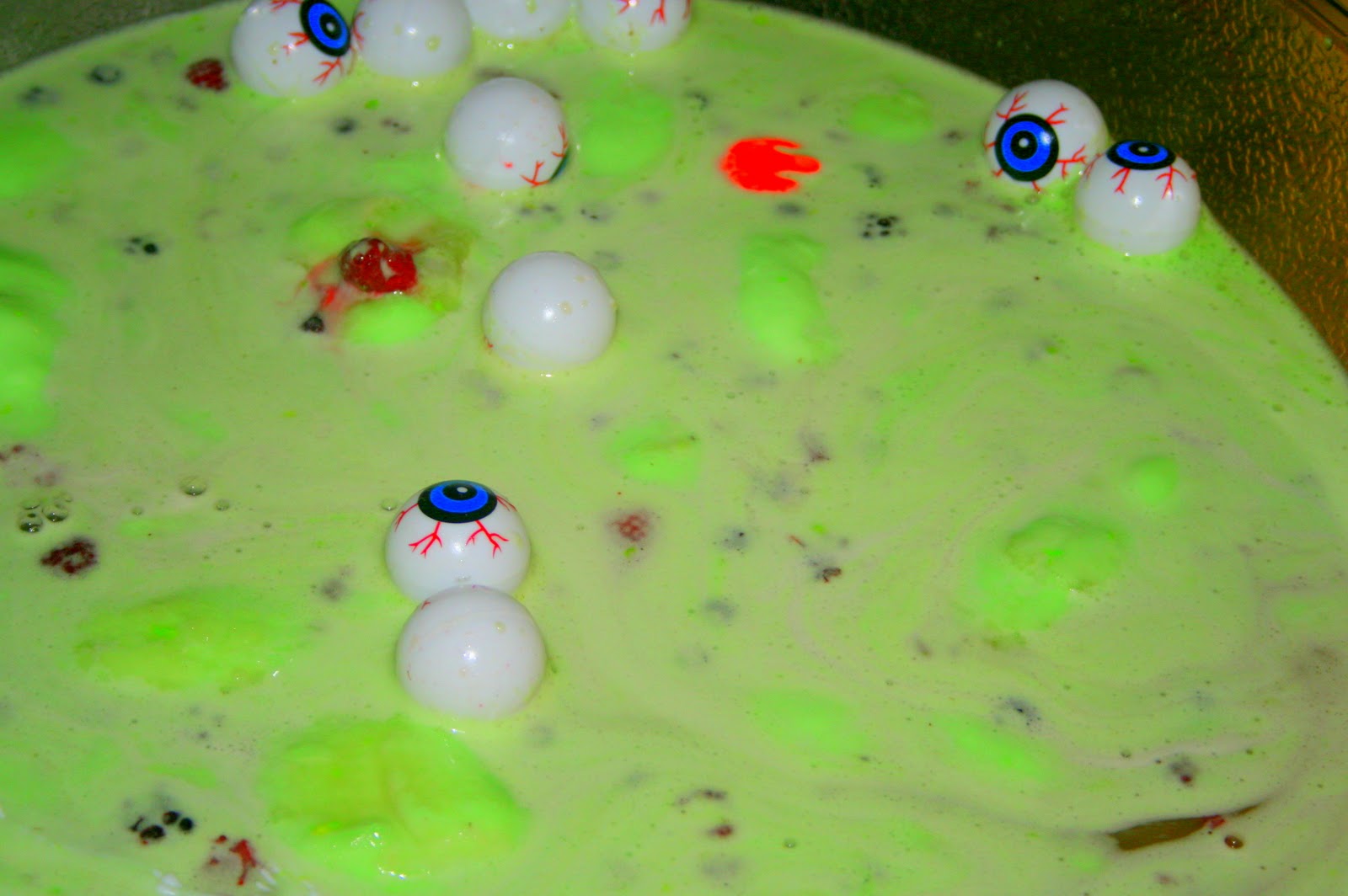 Halloween Toxic Waste Punch
Toxic Waste Punch
A Green, bubbling and glowing gross mess of a drink, but surprisingly delicious!
Ingredients
1

can (46 oz)

Pineapple Juice

1

2 litre

Mountain Dew

1

1 litre

Fresca or Sprite

1

ctn (48 oz)

Lime Sherbert

1

pkg

Bluebeerries (Fresh)

6

each

Oreo Cookies

1

lb

Dry Ice (Handle With Care!)

1

each

Cheesecloth (washed and dried)

4

each

Green glow sticks
Instructions
Combine all ingredients in the punchbowl.

Carefully wrap the dry ice in cheesecloth. Do not directly touch the dry ice.

Using tongs, carefully place the dry ice package in the bottom of the punch bowl
Notes
Dry Ice can cause severe injury.  Please do not let the kids handle.
Note:  The picture displays plastic eyeballs and body parts.  Please do not add these items as they could be a choking hazard.